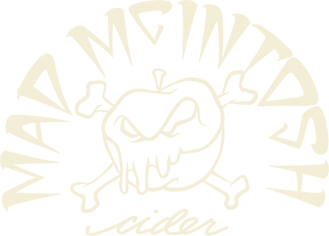 Mad McIntosh Cider takes the apple in its perfect form of sweet and tart and introduces it to nature's original alchemist, Saccharomyces cerevisiae, or wine yeast, where the apple is "Blissfully Demented by Nature" to form a delightful effervescent tincture of sorts... an elixir to enjoy.
Blissfully demented by nature and handcrafted through the madness of science.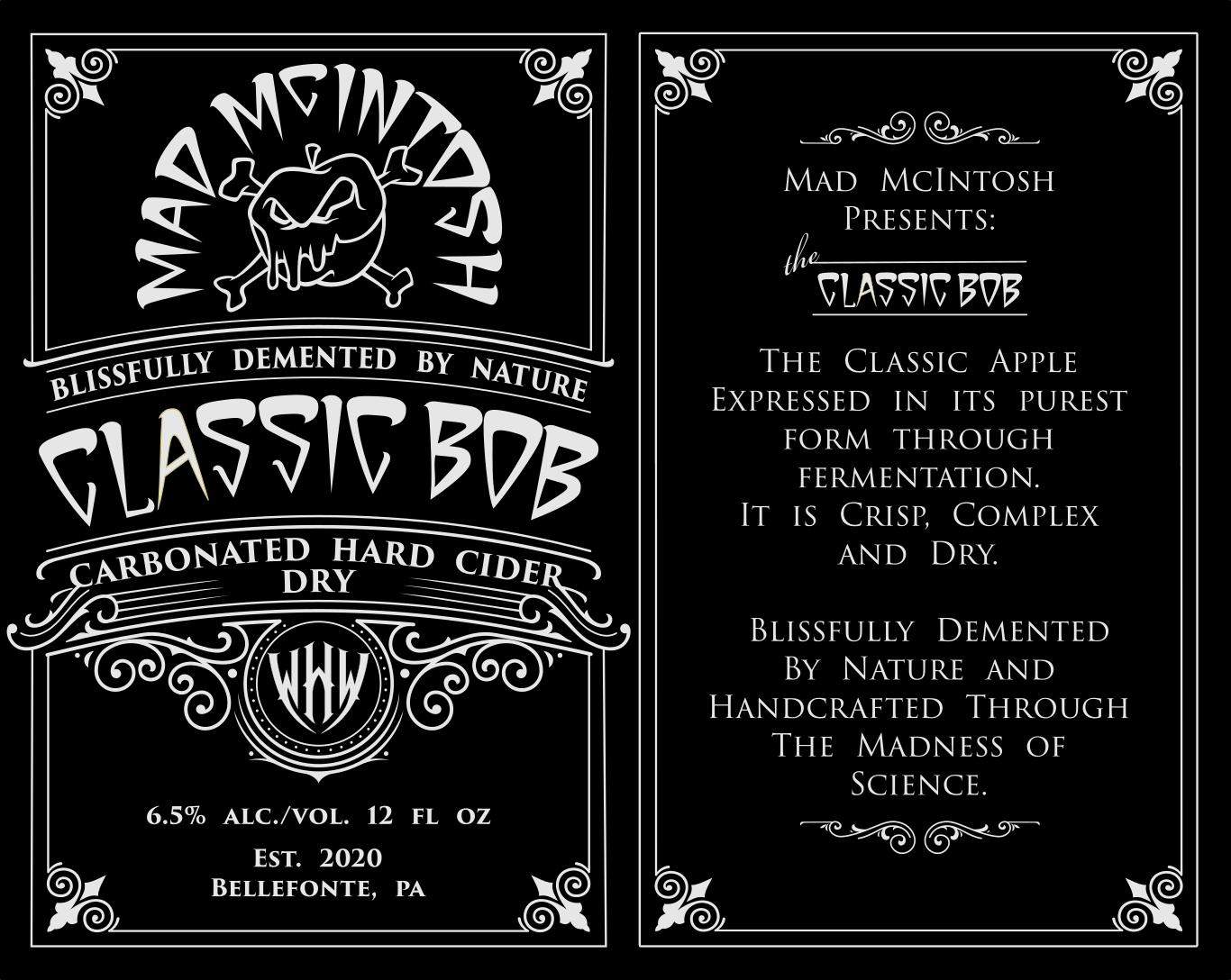 Classic Bob
The classic apple expressed in its purest form through fermentation. It is crisp, complex and dry.
Sweet Sue
This luscious flavor lingers on the palate allowing one to experience the essence of the apple, even after the sip is gone.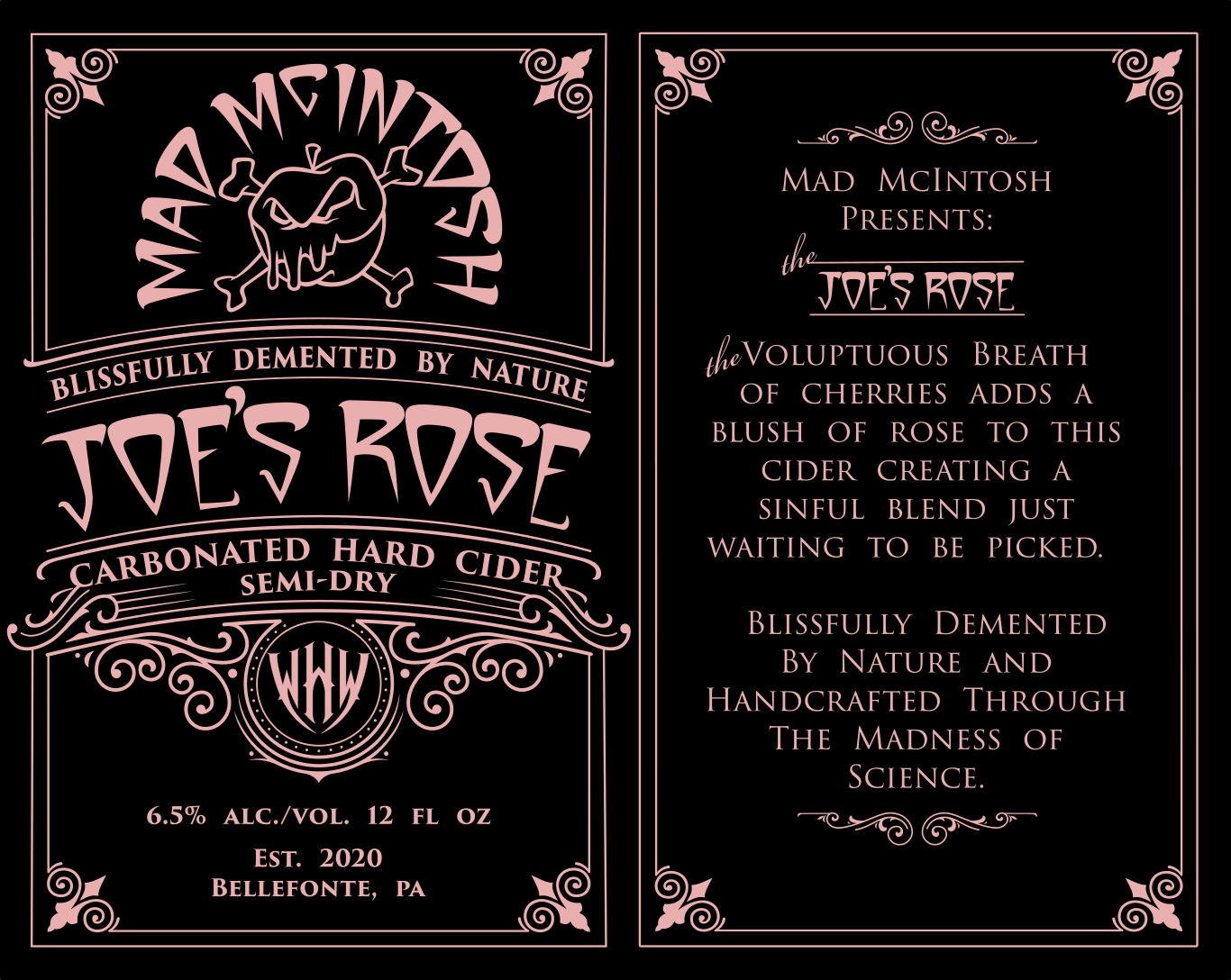 Joe's Rose
The voluptuous breath of cherries adds a blush of rose to this cider creating a sinful blend just waiting to be picked.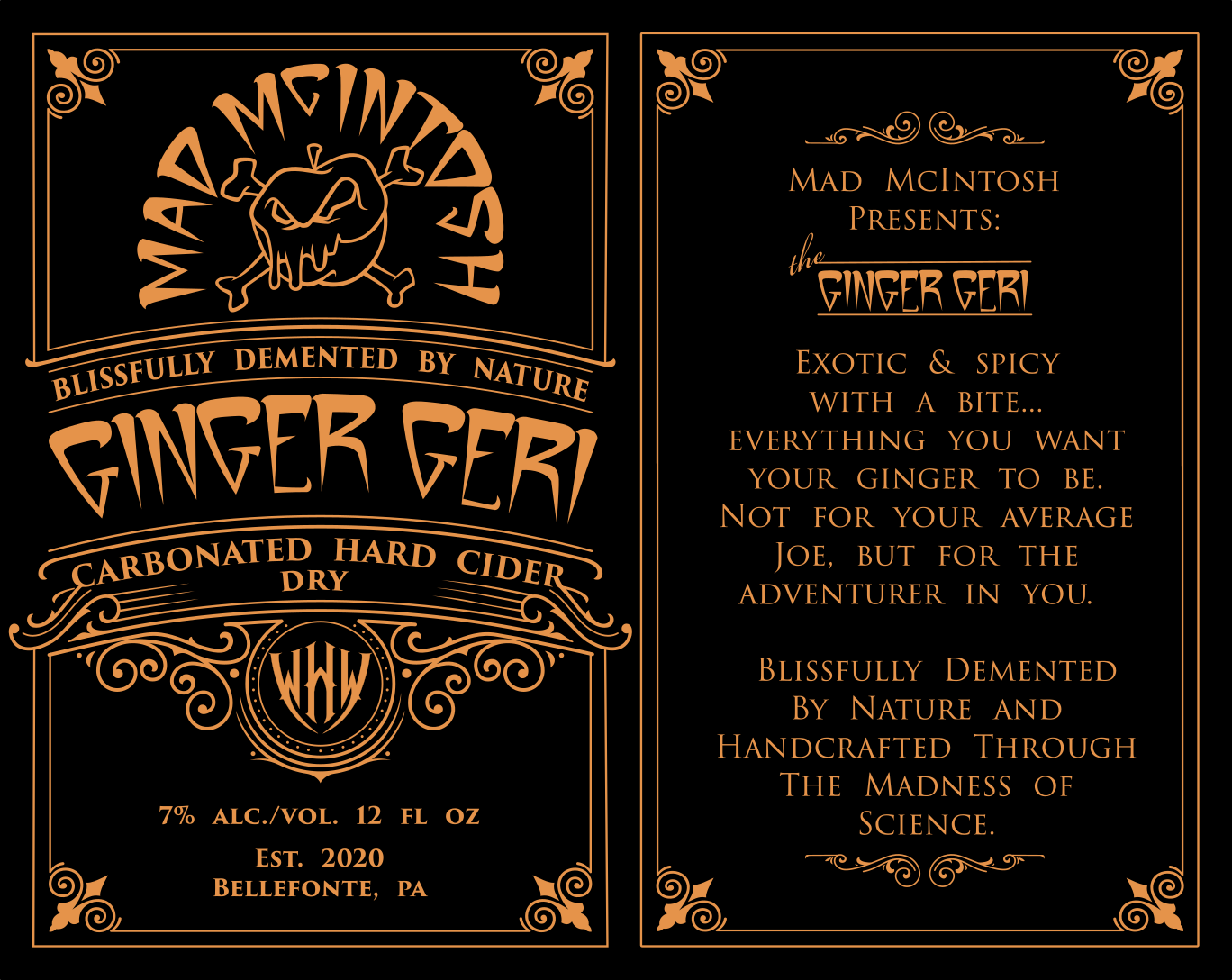 Ginger Geri
Exotic & spicy with a bite… everything you want your ginger to be. Not for your average Joe, but for the adventurer in you.
Patsy's Volcanos
On the precipice of eruption. This fiery cinnamon cider finds the perfect balance between hot & sweet… Feeling explosive? Garnish with heat!
Spiced Mike
Cinnamon, clove, cardamon and allspice. All those warm apple pie spices rolled into one taste. You don't even have to live with Grandma to enjoy it.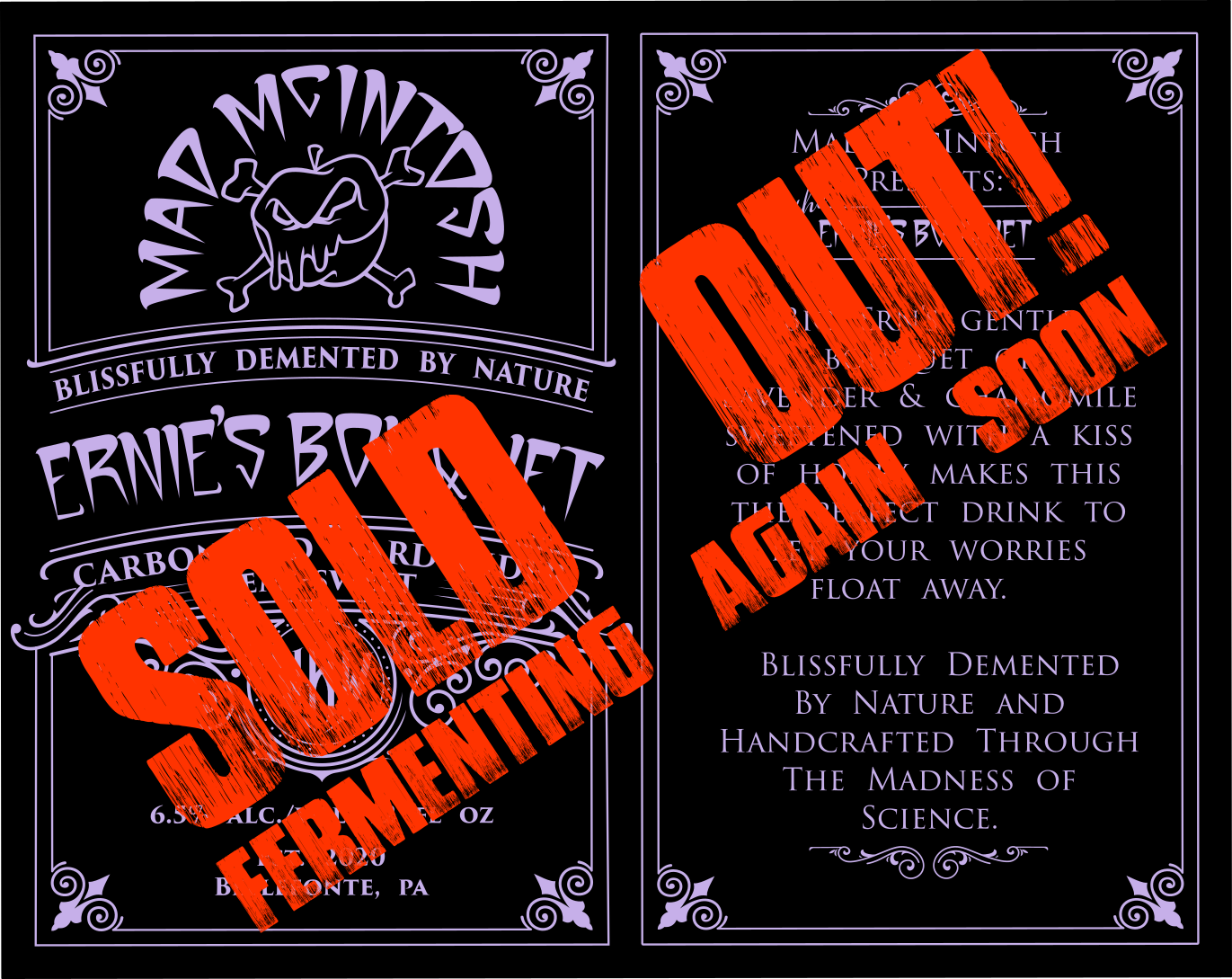 Ernie's Bouquet
Big Ern's gentle bouquet of lavender & chamomile sweetened with a kiss of honey makes this the perfect drink to let your worries float away.
Green Eyed Giddy
The essence of green tea mingling through the bubbles is enough to make you giddy with anticipation & the envy of those around you.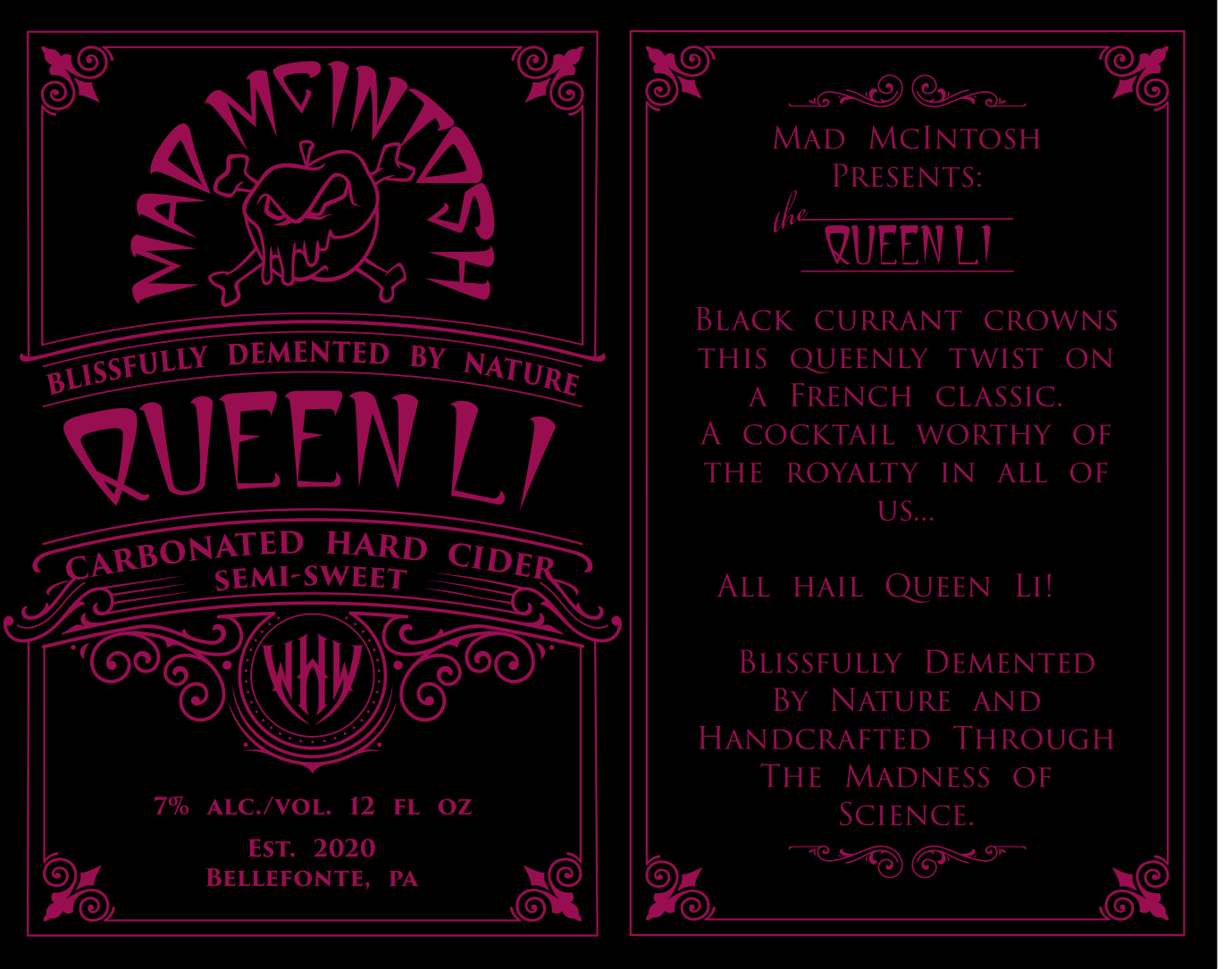 Queen Li
Black currant crowns this queenly twist on a French classic. A cocktail worthy of the royalty in all of us… All hail Queen Li!